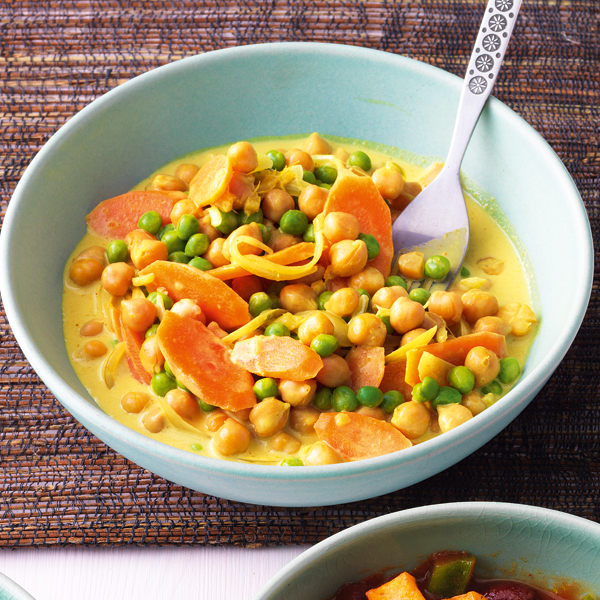 VEGAN'S CHICKPEAS CURRY
15. Mai 2020
VEGAN'S CHICKPEAS CURRY
125 g jasmine rice
1 small onion
1 carrot
200g peas
1 tsp red curry paste
1 tsp curry powder
240 ml coconut milk
120 ml vegetable broth
1 small glass of chickpeas
salt
pepper
Cashew nuts (optional)
fresh coriander
Prepare the jasmine rice according to the package instructions.
Cut the onion into fine strips. Cut the carrot into thin slices. Then heat some rapeseed oil in a high pan and sauté the onion for 2-3 minutes until translucent. Stir in the curry and the red curry paste and fry for another minute.
Then add the coconut milk, the vegetable broth, the carrot slices, the chickpeas and the peas and simmer for about 20 minutes.
Serve with the jasmine rice and coriander.