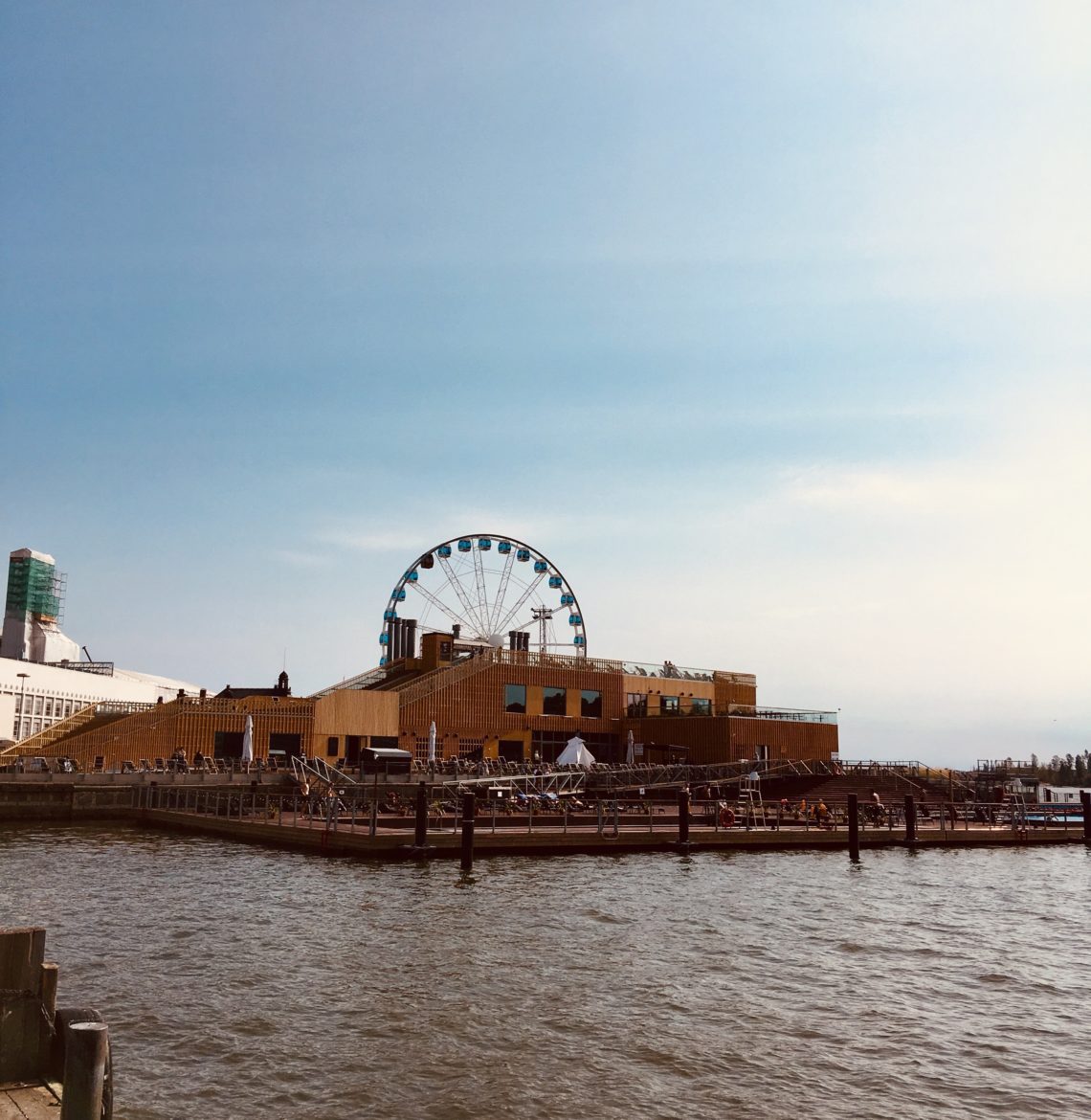 1 Tag in…Helsinki
7. August 2020
Helsinki isn't all that bad. It's a very nice city, and it's cold really only in wintertime.
Linus Torvalds –
Bei meinem Besuch in Tallinn, hat sich natürlich auch ein Überfahrt nach Helsinki angeboten. Da ich von Finnland schon immer fasziniert war, durfte dieser Ausflug natürlich nicht fehlen. Die 8 Stunden waren definitiv zu wenig, aber ich komme auf jeden Fall wieder. Wenn man nur wenig Zeit hat, bietes sich auf jeden Fall immer eine Hop On Tour an. Das mache ich in fast jeder Stadt. Touristisch, aber man bekommt einen guten ersten Eindruck.
Gutes öffentliches Verkehrsnetz
Helsinki ist eine sehenswerteund moderne Stadt, in der zahlreiche Sehenswürdigkeiten sogar ohne das in anderen Ländern übliche Eintrittsgeld besucht werden können. Dabei können sehr viele Orte bequem mit der Straßenbahn erreicht werden. Das Tagesticket für die öffentlichen Verkehrsmittel kostet 8 €. Mit den an den Linien 2 und 3 gelegenen Sehenswürdigkeiten kann man einen ganzen Tag gestalten. Vieles kann aber auch gut zu Fuß erreicht werden.
Esplanadi, Dom von Helsinki & Uspenski Kathedrale
Ich hatte knapp 8 Stunden in Helsinki, was bedeutet, dass man sich, um stressfrei zu bleiben, auf eine Gegend der Stadt beschränken sollte. Ich habe mich für den östlichen Teil Helsinkis zwischen Hauptbahnhof und Hafen entschieden. Vom Bahnhof aus habe ich michRichtung Esplanadi treiben lassen.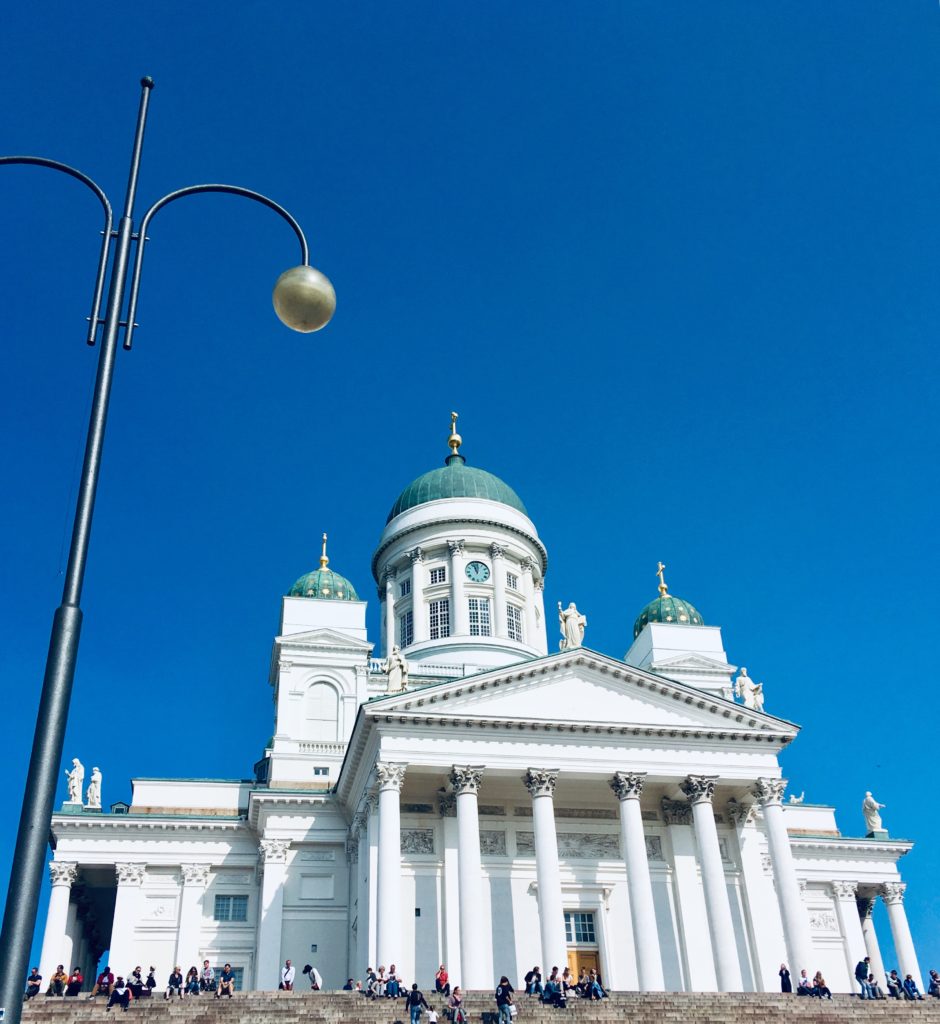 FELSENKIRCHE HELSINKI TEMPPELIAUKIO
Einen kleinen Spaziergang ( ca.20min) von der Esplanadi entfernt, befindet sich die sogenannte Felsenkirche oder Temppeliaukio. Bei der Temppeliaukio handelt es sich um eine, direkt in einen Granitfeld gebaute Kirche, deren Innenwände aus unbearbeitetem Felsgestein besteht. Der gesamte Bau und der Innenraum mit einer Deckenhöhe von 13 Metern wirken beeindruckend und so wird die Kirche für Konzerte verwendet und zieht jährlich eine halbe Million Touristen an. Ein wirklichsehr außergewöhnlicher Kirchenbau und absolut sehenswert.
Design District
Hinter dem Esplanadi bin ich direkt zurück in die Innenstadt gelangt und habe mich für einen Abstecher in den Design District entschieden, welcher direkt hinter dem östlich gelegenen, obigen Teil bis hin zum Bahnhof liegt. Der Design District ist tatsächlich eine eigene Gegend Helsinkis, mit eigener Map, welche die einzelnen Stores auszeichnet und beschreibt – ihr findet die Map in verschiedenen Geschäften ausliegen.
Ich bin großer Fan der skandinavischen Mode und Designs, deswegen ist Helsinki auch ein echtes Design-Paradies. Es war wirklich wahnsinnig heiß dort im August, deswegen waren natürlich auch die ganzen Finnen draußen in den Cafes und Parks:)
VEGAN ESSEN IN HELSINKI
Es gibt auch in Helsinki ausreichend vegane Restuarants, preislich liegt einiges natürlich über dem gewohnten Standard. Ich bin dann bei KIPPO gelandet und habe mir vegane Smoothies und eine Quinoa Bowl und ein Sandwich gegönnt;)
KIPPO
LOCATION
KUKONTORI, FORUM 3RD FLOOR
MANNERHEIMINTIE 14-20,
00100 HELSINKI, FINLAND
HOURS
MON – FRI 10:30 – 19
SAT 11 – 18
SUN Closed